mncraft.beer
How a Brewery Tracking App Improved Our Internal Processes
Services Provided:
iOS Development
Android Development
Strategy
Ruby on Rails Development
User Interface Design
About
We build and ship apps every day for clients, but for the first time in years, we developed and released our own app, the Minnesota Craft Brewery Tracker, a convenient tool to help craft beer enthusiasts visit all 190+ brewery taprooms in the state of Minnesota.
Challenge
The biggest challenge in releasing our own app was finding the time to allocate resources to it. Since we could only devote time to it when we weren't working on something for a client, it took 3 years to ship.
The app has seen steady growth since its launch, but we don't generally have time to add new features or make necessary improvements like we would if it were a client's app.
Solution
Going through this process as a product owner allowed us the opportunity to "dog food" our own process.
We've said before poor communication is a big reason why an app project fails. The development of this app gave us the idea to expose more of our internal processes with each client by creating a Trello board for each project.
Clients can access the board to see exactly what's being worked on, what's in review or pending feedback, and which features are ready to ship.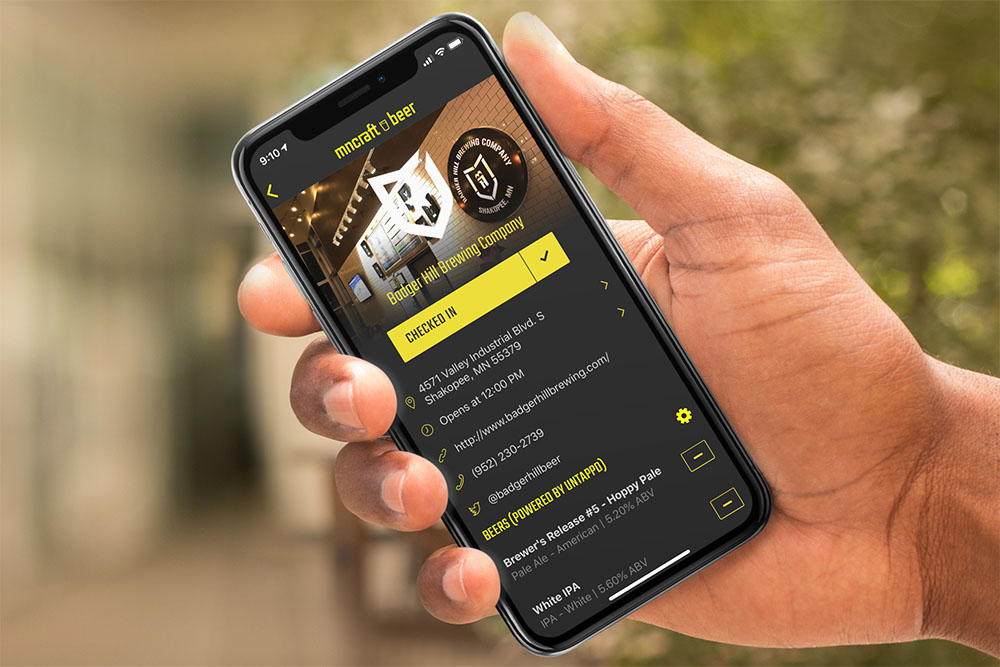 Results
Going through the development and launch of our app as a customer allowed us to reflect on our process and see where we can make improvements as a developer. We learned several lessons along the way that are valuable tips for anyone going through the app development process, and we blogged about them here.
Finding our minimum viable audience paved the way for the app's success. When we first released the app in 2018, we posted it in a Facebook group of Minnesota beer lovers, and that post generated 200 downloads. The app has since seen over 5800 downloads and averages about 10 new users a day.