TurnSignl
iOS and Android apps secured TurnSignl over $2 million in additional investment to expand their services nationwide.
Services Provided:
Strategic Consultation
Ruby on Rails Development
iOS Development
Android Development
About
TurnSignl is an on-demand, real-time app and service that facilitates and records law enforcement interactions with drivers during traffic stops and accidents. In the event of a traffic stop, drivers can access live legal representatives at the touch of a button or voice command.
Challenge
Technically, this project brought more integrations than a standard project, along with the element of 24/7/365 video calls between drivers and legal representatives.
Socially, TurnSignl was facing repeated pressures of individuals being murdered during traffic stops and knew their product was needed immediately to mediate and deescalate these situations in order to save lives.
"When Daunte Wright was killed during the development process, a level of guilt ran through us that we didn't develop an app sooner," said Jazz Hampton, CEO & General Counsel of TurnSignl. "Our timeline pressure wasn't that we needed to get to revenue in 6 months, but that we wanted to get development done quickly because people's lives were being lost."
"We chose to work with The Jed Mahonis Group because of turnaround quickness, cost, support of our mission, and U.S.-based developers. They stood behind what we were doing, which was very important. Their team was developing in the US, and we needed that in order to be agile and quick. And since we were pivoting from a previous developer, we needed a quick turnaround."
Solution
The timeline to build out a structure to support a 3-sided marketplace with this level of technical integration is typically 6-9 months. Because of the high priority of this app to serve the community, we compressed the entire development process into 3 months.
Based on previous experience with similar technologies and our team's dedication to support TurnSignl's mission, we were able to move quickly designing the UI, integrating the live video component of peer-to-peer calls, syncing user signup and payment information with our servers, integrating push notifications, and all the other facets that go into running a complex app like TurnSignl.
Knowing TurnSignl's plan to expand the product nationally after its Minnesota pilot, we structured the app with scale in mind, readying it to technically support the amount of users a nationwide launch could bring.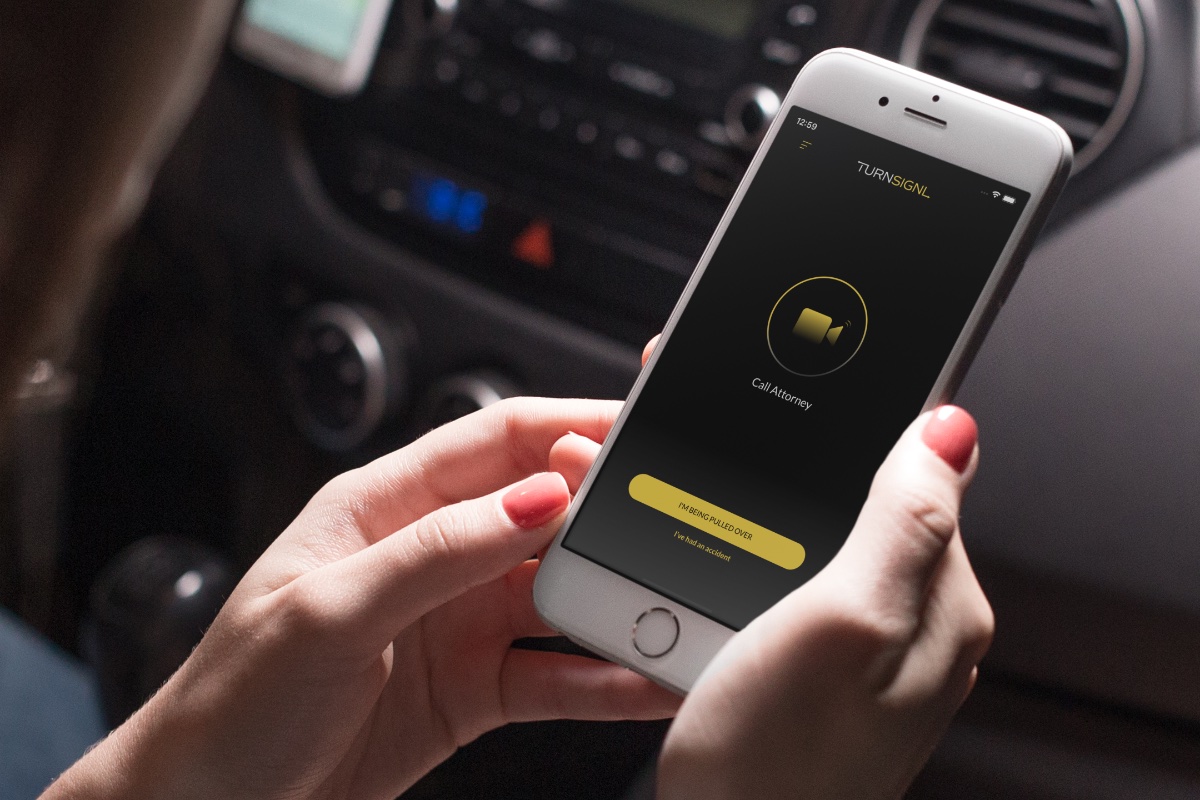 Results
The iOS and Androids apps launched in Minnesota in May 2021 to thunderous applause from investors, customers, and media, winning several accolades including Startup of the Year, the Golden iPod, and The Inclusion Evolution Award at Twin Cities Startup Week.
Since then, TurnSignl has secured over $2 million in additional investment and expanded its services nationwide.
With the national news attention, additional capital, and commitment to getting both drivers and law enforcement home safely, TurnSignl's platform has welcomed an influx of users, and we've continued to be their trusted tech partner for new feature development and support of their infrastructure to accommodate the growing demand.
"The product is good-plus. The timing was amazing with how quickly they were able to do it. And the price was better than good-plus; it was great. It was a no-brainer to work with The Jed Mahonis Group. I really like them and their team. I would text Rob, call him, Slack him, and he never told me to F-off. If we asked something, they were quick to respond. They were amazing."