Kwikly
On-demand dental staffing platform named by Inc.com as one of the fastest growing companies in 2022 thanks to the first of its kind mobile technology.
Services Provided:
Strategic Consultation
iOS Development
Android Development
Backend Development
About
Kwikly is an on-demand dental staffing platform that matches dental offices with local dental professionals in real-time.
Challenge
Entrepreneurs Pedram Nastaean and Yomiyu Hirpa noticed a challenge in the dental staffing industry: Conventional dental staffing agencies were highly fragmented and hadn't evolved with technology.
Offices needed immediate placement, yet turnaround time was lengthy and cumbersome. When a dental office quickly needed temporary staff, they would contact a traditional staffing agency who would reach out to dental professionals by phone and email for placement, often times leaving messages and waiting for replies.
Pedram and Yomiyu saw an opportunity to connect offices to professionals in a faster, more cost efficient manner. They founded Kwikly with the idea of disrupting the dental staffing industry by introducing an on-demand mobile element.
JMG's challenge was to take their ideas and turn them into something sustainable, on budget, and quick to prototype.
"JMG was more organized than other firms we spoke to. They took effort and time to learn about our project before quoting us out."
Solution
We built a complete system matching their vision: a backend using Ruby on Rails, front end native iOS and Android apps for the dental professional side, and a web dashboard for the dental offices.
Along with building out their mobile apps and web app, we came on as CTO, advising on the staff they would need to hire, the third-party dependencies needed, and the route they should go with the tech platform.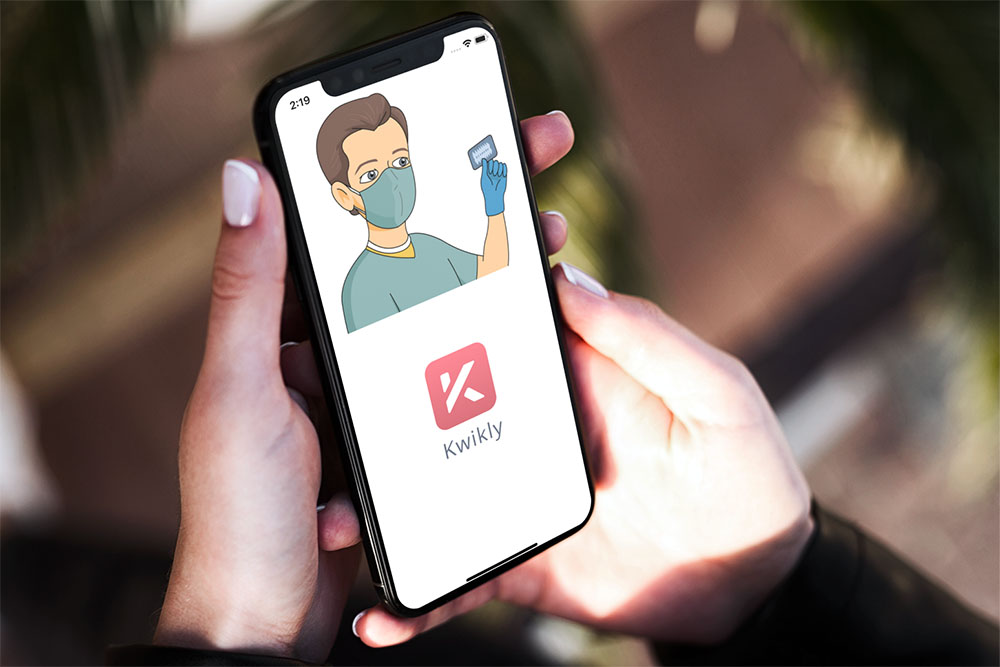 Results
With the launch of Kwikly's web application, dental offices can fill open positions with more efficiency, no longer needing to call multiple agencies nor being restricted to filling positions during typical business hours. With the web app, a request can be sent at any time to Kwikly's pool of providers, giving dental offices increased visibility and flexibility.
Kwikly's mobile app gives dental professionals that same flexibility, eliminating calls and emails from staffing agencies and providing better control of schedules.
Kwikly has grown to serving almost 200 clients and over 100 professionals in their local market. They continue to work with JMG to support their app and launch new features, notably a calendar feature allowing dental professionals to set their availability, which then allows the app to match the professional to the best shifts for their schedule.
"The JMG team is very knowledgeable. They take the time to understand what you want and will get the job done with no worries. As a startup founder with a limited budget, something you worry about is spending the money and ending up with something that doesn't work. Going with JMG puts you at ease of mind."