Why Should I Hire a CTO?
by Jenny Karkowski · Published on June 18, 2020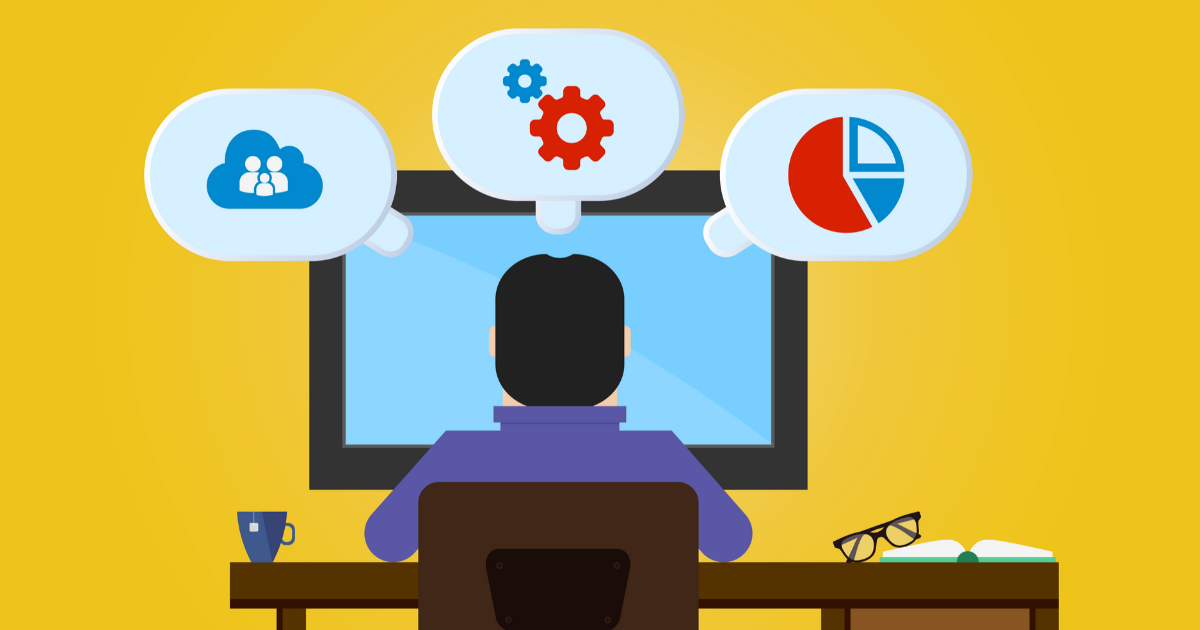 Technology plays an impactful role in all businesses these days, leading to more businesses seeking technical guidance from a Chief Technology Officer or Chief Technical Officer, commonly referred to as CTO.
A CTO's job is to be the person you go to when you have a question about anything related to technology. Generally, they are responsible for developing a company's technological background, providing technical leadership, and creating innovative solutions.
Once your organization reaches a certain size, having a CTO in your organization is just as important as having a lawyer and accountant. A lawyer looks out for your legal risk. An accountant looks out for your financial risk. A CTO looks out for your technical risks, including any unpaid technical debt and new technologies you should be incorporating into your organization.
What roles does a CTO perform?
A Futurologist CTO is seen as a thought leader and is responsible for aligning the IT strategy with the business strategy in order to gain competitive edge and establish new business. They are responsible for building tech within an organization to impact innovation and accelerate growth.
An Operational and Managerial CTO builds out technologies while managing development teams or software engineers. Oftentimes they're brought in at the early stages of a company, sometimes as co-founder, to define the technological strategy, drive innovation, and build teams.
An External-Facing CTO is focused on using technology to enhance client relationships. This role isn't involved in the day-to-day operations of supporting internal systems but instead focuses on the technology needed to provide better experiences for customers.
Defining these roles doesn't mean they're defined, if that makes sense. A CTO's role is fluid, oftentimes a combination of roles, and certainly isn't limited to the responsibilities listed above.
My business isn't centered in the tech industry. What can I gain from working with a CTO?
Whether you're a newly-founded startup, an established venture looking to scale, or an industry leader looking to innovate, working with a CTO makes certain the right technologies align with your strategic goals. Here are ways your organization can benefit from working with a CTO (even if you don't identify as "technical"):
Competitive Edge
As technology constantly changes, tech needs within organizations shift, leaving room for innovation. Those that fail to adapt are often left in the dust.
High-level expertise
Jim Rohn once said, "You are the average of the five people you spend the most time with."
In business, your organization is the sum of the 5 people you work with most, so make these 5 people experts.
Listen to our conversation with virtual CFO expert Susan Boles on the value of being in the room with subject matter experts:
Working with an expert allows you to avoid the pitfalls of figuring it out yourself, which leads well into our next benefit of working with a CTO:
Reduced technical debt
A long-term technical strategy ensures you are implementing software and tools that scale with your business, avoiding short-term solutions that can lead to costly overhauls in the future. A CTO's guidance in an ever-changing market will make sure your company has the right tools in its belt to increase productivity and profitability.
Lean team
C-type experts are experienced at looking at the big picture. They step in and know what to do without needing to be managed. Surrounding yourself with experts creates a resilient, lean team ready for rapid growth.
Check out this interview with ScaleSpark founder Susan Boles for more on the snowball effect of working with experts, especially if you're thinking of hiring a Virtual Assistant (VA).
So how do you find a CTO?
You can certainly recruit and hire your own in-house CTO, assuming you have the budget and the workload to support someone full time. Salary.com lists the average Chief Technology Officer salary in the United States at $244,907 as of May 2020.
Another option is to contract with a virtual CTO or a technical agency that offers CTO as a service (CaaS), often called a fractional, virtual, or interim CTO (all essentially meaning part-time CTO). A fractional CTO is generally more cost-effective (you don't have to work with them all the time and can bring them on for specific projects) and their knowledge base is multi-faceted (their expertise crosses many industries and technologies).
The best way to find people who offer virtual/fractional/interim CTO services is by reaching out to your network or, since you're reading this already, give us a shout! We work with dozens of companies as a fractional CTO and would be more than happy to evaluate your needs and come up with a strategy.
---
It's never too early to bring in an expert, so whether you're just starting a company, growing rapidly, or restructuring an established venture, working with a CTO gives you the expertise to get to the next level.