The Great Partnership of Creative and Tech Agencies
by Jenny Karkowski · Published on May 25, 2020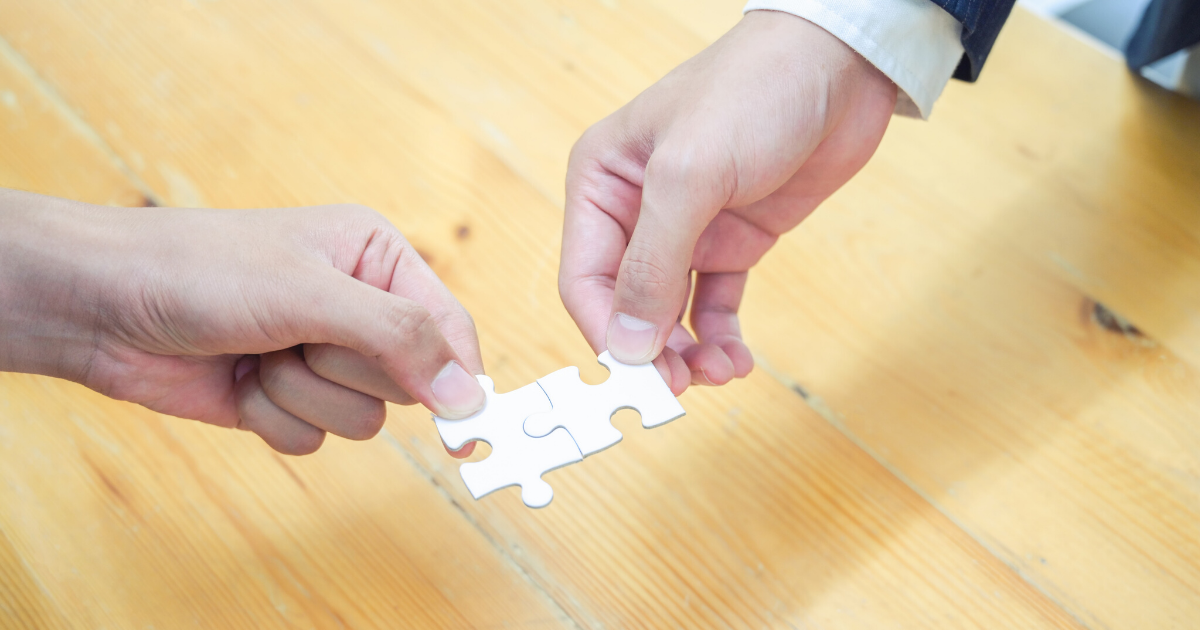 Creative agencies are expected to do it all in today's digital marketplace, from strategy, analytics, marketing, advertising, and design services to web, mobile app, and software development. For a small to medium-sized creative firm, it can be difficult to compete with larger agencies whose capability lists cover everything in creative, digital, design and development services.
To be competitive, smaller creative agencies have to be "creative" with the services they provide. One way to do this is by partnering with another agency to pool resources.
As a tech agency, our partnerships with creative agencies have seen success for both agencies and the clients, so we're sharing some reasons on why a creative agency should consider a tech partner, the benefits of doing so, and how to vet a good agency.
Reasons to consider an agency partnership.
You have a backlog of projects.
Your team is running on a mentality of everything was due yesterday. When staff are overloaded, not only do project details get overlooked and deadlines pushed, but heavy workloads can negatively impact employees' physical and mental health.
Outsourcing some of your needs, whether it's a whole project or even pieces of a project, can give staff more breathing room, increase morale, and ultimately lead to better productivity.
You have a skills gap.
You often have clients asking you to develop a mobile app or build a custom web app, but your agency lacks this expertise.
Sure, you could hire a freelancer or bring on more staff, but you might not have enough work, or enough resources, to support a full-time development team. More on that later.
You want to solve a client problem with a solution that is outside of your wheelhouse.
You are amazing at the specialties that you deliver to your clients, but you are tasked with fixing a problem in an area with which you aren't as familiar. With a reliable partner at your side, you can embrace these new opportunities.
Benefits of agency partnerships.
Focus on doing what you do best.
Ask yourself where you want to focus your time, energy, and resources. Is it on hiring and managing a development team within your agency? Or is your time better spent going after new clients?
Each team has its strengths. While yours might bring a strong analytical game or a legacy of creating viral videos, a technical agency will be highly skilled at what they bring to the table. This allows you to focus on your niche and frees up time to seek out that big client you've had on the horizon.
Gain an edge over your competition.
The more you're able to do, and do well, the more you'll stand out in the marketplace.
Leverage their network.
Partnering with a tech agency introduces you to people you likely never would've met, teams you never would've been a part of, and projects you wouldn't have contributed to. Outsourcing also works both ways. If you have a strong partnership with a tech agency, you'll be their first call when they have a client who needs a digital ad strategy or brand facelift.
Use their talent.
Tech talent is in high demand, and that demand isn't going anywhere. Monster.com expects the demand for tech jobs to grow 22% by 2022, faster than any other occupation.
Along with the high demand for these skills comes high salaries. According to the U.S. Bureau of Labor Statistics, the median annual wage for jobs in the tech industry was $88,240 in May 2019. For reference, the median annual wage for all occupations was $39,810.
Attracting top talent is one thing; keeping it is another. It's no secret it can be hard to keep talented developers engaged on a single project. And as the statistics above show, there's lots of shiny new projects to attract developers' attention.
Partnering with a tech agency means you always have skilled developers at your fingertips, without the worry of recruiting, compensation packages, or employee retention.
Gain what they've learned.
Partnering with a tech agency is like bringing on an experienced consultant who knows not only how to get the job done, but who can also do the job.
You often learn the most from the mistakes you make. A dependable tech agency has already made mistakes (we share some of ours here) and come out the other side with valuable knowledge.
They're also up-to-speed on the latest technologies, so you can lean on their in-depth knowledge when you need it and keep your team focused on new digital marketing trends.
Bring new perspectives to the table.
Merging skill sets and bringing together diverse backgrounds elevates your knowledge base, strengthens problem-solving abilities, and opens up outside-the-box thinking. This collaboration can lead to some pretty exciting ideas.
What to look for in a partner
Choosing an agency partner is quite similar to advice we've given on picking an app developer. Here's some key things to consider when vetting a technology agency.
How do they communicate and how does their workflow process compare to yours?
What communication tools do they use? How often do they provide project updates and how does this align with your internal processes?
Even if your styles are a bit different, a partnership isn't out of the question as long as boundaries are established and check-ins set accordingly so everyone's on the same page.
Do you share common values?
We could list a slew of important traits here, but we've found transparency and accountability to be the core foundations of a successful partnership.
What do others say?
Ask to contact some of their clients or other agency partners. Read reviews from reputable sources like Clutch. Ask how they respond to constructive feedback.
Whatever you ask of them, be prepared to equally provide the same information. You want an agency partner to care that you're also a reliable partner because you ultimately want them to treat your clients and your projects with the same degree of respect and professionalism they treat their own.
---
At the end of the day, agency partnering works best for everyone involved when creative agencies and tech agencies share the common goal of helping their clients achieve success.
If you're looking for a tech team to complement your creative side, let's chat.