How a Mobile App Can Improve Clinical Trial Execution
Published on February 16, 2023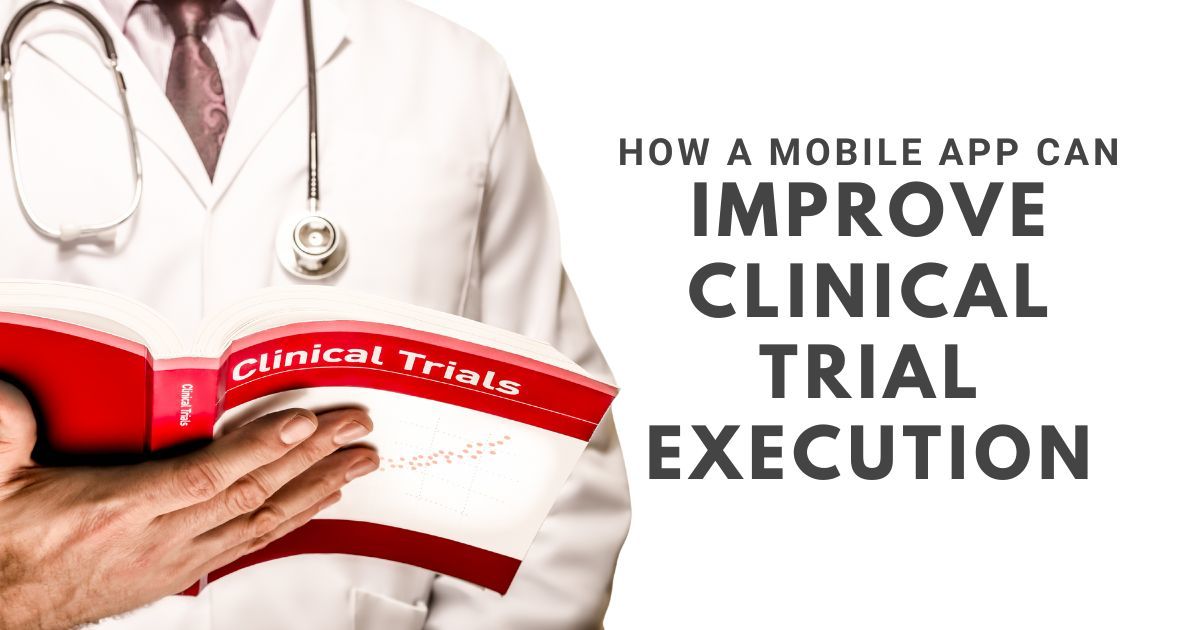 In the U.S., clinical trials are often required for Class II and III medical device products – either to support initial FDA clearance or approval and post-market release.
Clinical trials are generally required for any new treatment or device where it is important to demonstrate safety, like new cancer treatments and devices for neurology or cardiology indications.
To support FDA or CE mark data collection requirements, these studies demand impeccable design and logistical infrastructure for the trial to be successful.
The execution of a study requires collaboration with many external hospitals and clinic sites, each with different resource capabilities and competing priorities, so it is imperative to keep trial-specific information in one centralized location to aid in maintaining awareness.
Without a centralized location to keep trial-specific information, along with the struggle of maintaining study awareness, it is very common for studies to take longer and cost more to execute than initially planned, having implications for both the company finances and goals as well as commitments made to the FDA.
How can a mobile app keep clinical trials on schedule and on budget?
One way to ensure clinical trial coordinators, physicians, nurses, and other support personnel at each site readily have access to the protocol, training, and general support materials is to design a simple digital tool for the team to access at any time.
A mobile app, for example, can be beneficial when the site has a prospective study candidate and needs to review the inclusion/exclusion criteria or other critical aspects of the study design to verify a patient qualifies.
Ideally, this app would also include push notifications intended to create awareness that new information is available. Some examples of helpful information that could be pushed out via the app to maintain study momentum are:
First site enrollment
On-going site implant/procedure updates
New data publications
Protocol reminders
Conference presentations
Investigator updates/meetings
Study newsletters
Other relevant study information
Utilizing an intuitive administrative dashboard, a clinical team member could easily control and make changes to the content available in the app, ensuring accuracy and adherence to internal content review requirements.
They could also control push notification functionality, determining which content requires an alert, when the notification is sent, and what the pop-up says.
The backend of the application could also provide analytics on which pages are viewed more than others, helping the clinical team understand which information is most valuable and, potentially, where more training may be required.
What does it cost to build a clinical trial mobile app? How long does it take?
This type of app essentially serves as a content management system (CMS) tool with direct notification capabilities to users' devices.
Depending on any other features requested outside of what is outlined in this article, the cost to build a clinical trial app of this nature would be approximately $40,000 USD.
With time of the essence for clinical trials, quick development turnaround is essential. Fortunately, a digital tool of this scope for both iOS and Android is fairly simple to build, taking about 2 months to become feature complete with an additional month of testing before going live to production.
Why is maintaining awareness important for clinical trial studies?
In some cases, the awareness that other institutions have performed procedures can create subtle competition.
Clinical studies are often performed at academic institutions and top hospital systems, sites that want to be at the forefront of bringing new technology to the market. By maintaining enrollment visibility with push notifications, these busy centers, which are often managing multiple studies simultaneously, remember the trial and are more apt to assess patients for potential enrollment.
This awareness may facilitate additional patient screening for the study criteria and, ultimately, help to maintain the overall study timeline targets.
---
Our diverse industry experience at JMG allows us to draw from many different projects and business goals to bring creativity and efficiency to solutions like a clinical trial app. To see our direct experience in the health sector, visit https://jmg.mn/medtech.
We recognize an app may not always be the best solution to meet a business's needs. We strive to be the partner that will have candid discussions to find the best intersection between goals, budgets, and timelines. Learn more about us and our approach to building custom software by joining our newsletter and visiting our website.